Experience 14 days and 13 nights A Journey along the Sacred Ganges tour through the land of the Ganges at Varanasi is one of the world's oldest continually inhabited cities, and one of the holiest in Hinduism, Delhi which serves as the capital of India, Agra one of the 7 wonders of the world, the Taj Mahal, Jaipur is also known as the Pink City, Haridwar the land of Ganges or Ganga literally Gateway to God, is one of the Hindu holy places in India and a center of Hindu religion and mysticism for centuries, Uttarkashi is situated on the banks of river Ganga "Bhagirathi" at an altitude of 1158 m above sea level. Uttarkashi is generally known as a holy town, Gangotri is a Hindu pilgrim town on the banks of the river Bhagirathi and origin of River Ganges. It is on the Greater Himalayan Range, at a height of 3,100 meters, Rishikesh, also known as Hrishikesh Located in the foothills of the Himalayas along with the convergence of Ganges. You will explore the "world-class temple destination" for its huge collection of temples. Exquisitely designed temples have unique stones or wooden carved figures. The intricate architecture and idols hold religious importance. These are sources of religious teachings, Yoga Meditation, culture and divine powers. These glorious temples are frequented by tourists from all over the world to perform Poojas or rituals. Take on this divine journey in the fascinating destinations of North India.
---
Destination: Varanasi – Agra – Jaipur – Haridwar – Uttarkashi – Raithal village – Gangotri – Harish – Gangnani – Rishikesh - Delhi

Highlights of Tour:
Experience a Journey along Mother Ganga or Ganges
Experience Varanasi one of world's oldest living religious capitals
Visit Delhi the heart of India
Visit Taj Mahal: 7 Wonders of the World
Visit land of Ganges from Varanasi, Haridwar, Rishikesh, Uttarkashi and Gangotri
Visit Jaipur in Rajasthan Pink city of India
Mesmerize with the beauty of Taj Mahal and Red Fort
Visit Fatehpur Sikri enroute to Bharatpur
Spot the species of Birds in Bharatpur Bird Sanctuary
Enjoy the elephant ride to Amber Fort
Explore Jantar Mantar, Hawa Mahal and City Palace Museum in Jaipur
Explore the magnificent Amber Palace and Forts at Jaipur
Shopping at popular markets of Jaipur
---
TOUR ITINERARY
---
Day 01: Delhi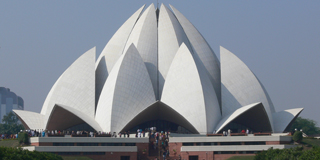 Day 02: Delhi – Varanasi

Day 02: Varanasi

Day 03: Varanasi - Delhi

Day 04: Delhi – Agra

Day 05: Agra – Jaipur

Day 06: Jaipur

Day 07: Jaipur – Rishikesh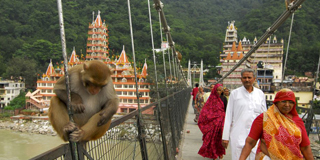 Day 08: Rishikesh

Day 09: Raithal Village

Day 10: Raithal Village

Day 12: Raithal – Rishikesh

Day 13: Rishikesh

Day 14: Rishikesh – Delhi
---
Our Contribution:

We have expertise in offering the vacationers the best possible tour packages at market leading prices. Moreover, we also pay attention on the amenities and assistance provided by us during the entire tour to assure a safe as well as memorable holiday experience.

We offer the widest choice of accommodation (including resorts, hotels, houseboats, Luxury Mobile Camps, home stays) in India. This means we have been very successful in matching customers' requirements (both interests and budget) to create the perfect holiday. We are able to make recommendations based on personal experience and feedback from recent clients to ensure we find the right hotel for our client requirements and budget.

The best way to see India is by road and our fleet of modern, well maintained vehicles will facilitate you in this regard. With our latest vehicles driven by experienced drivers, we ensure our clients take home wonderful memories from their tour.

Our communication systems are used extensively to impart flawless service to our clients. Our team is available online in SKYPE, other social media network & are accessible over mobile phone around the clock for assistance. Excellent infrastructure that we created over all these years' serves as a boon to all clients as they are given 24 hours' personal care & assistance.
---
All our independent itineraries are completely flexible and can be customised to your requirements.
If you would like more information please feel free to contact us: bhagirathitour@hotmail.com OR call: 0091 – 9719016952