Online tour advisor in India handle all the travel arrangements like accommodation, transfer, excursions tours and trips. India holiday advisor offers everything you want without the hassle. India online Tour advisor specialized in organizing tailor made tours through India and the Indian subcontinent. India Tour and Travel advisor introduce you some of the most popular tours in north India and south India such as classical North India, Classical south India, highlight of south and north India, Incredible Rajasthan, Exotic Kerala, Highlights of Tamil Nadu Temple, Golden Triangle with Varanasi, Rishikesh, Uttarakhand and Himachal.
---
Classical North India 20 Days Round Trip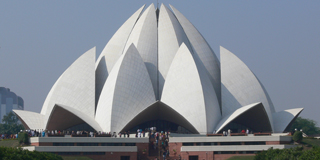 Explore north India's magnificent forts and palaces, ancient temples, hills, and very diverse history. Classical north India group tour packages will take you through north India's most amazing cities such as Delhi the capital of India and famous for its World Heritage Sites. Agra The UNESCO World Heritage Sites like Taj Mahal and Agra Fort, train journey to Puskar a holy city of Rajasthan located on the bank of holy lake. Jaipur "Pink City of India', then flight to Varanasi India's most colourful and intense city, Sarnath where Gautama Buddha first taught the Dharma, and where Buddhist Sangha came into existence, afterword fight to the foothills of Himalayas McLeod Ganj Dharamshala is known as "Little Lhasa" or "Dhasa" because of its large population of Tibetans and it is also a home to the Dalai Lama, next Amritsar "Pool of Nectar" and It is the holiest Gurdwara and the most important pilgrimage site of Sikhism. Rishikesh Sacred city on the banks of river Ganges and it is known as the Yoga Capital of the World. Haridwar seven sacred cities of the Hindus where the Ganges river emerges from the Himalaya. Haridwar is also one of the four places; where Kumbh Mela occurs after rotation of every twelve years and next festival date from 14 January 2021 to 14 April 2021.
---
Classical South India 20 Days Round Trip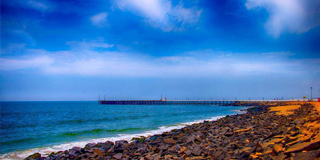 Discover South India's magnificent temples, beaches, exotic wildlife, hills, houseboats and very diverse history. Classical south India tour package through most beautiful places of south India's like Chennai the capital of the Tamil Nadu, and famous for its historic landmarks, buildings, long sandy beaches, cultural and art centres. Kanchipuram is an ancient city considered a holy pilgrimage site by Hindus, and home to many temples from the 8th-century such as Kailasanathar Temple, Ulagalanda Perumal Temple houses a huge statue of Lord Vishnu, a mango tree in the Ekambareswarar Temple courtyard is thought to be sacred, next Mamallapuram, or Mahabalipuram, is a town on a strip of land between the Bay of Bengal and the Great Salt Lake, It's known for its temples and monuments built by the Pallava dynasty in the 7th and 8th centuries. Pondicherry is the capital city of The Union Territory of Puducherry and famed for its Dravidian-style Hindu temples, Paradise Beach, Sri Aurobindo Ashram, Auroville, Serenity Beach, Arikamedu, Auroville Beach, Basilica of the Sacred Heart of Jesus, Rock Beach, Ousteri Lake etc, afterword travel to Chidambaram a city in the southern state of Tamil Nadu with a population of about 82458. Of the numerous temples the Nataraja Temple at Chidambaram is one of the most significant ones. Tanjore or Thanjavur is an important center of South Indian religion, art, and architecture with many temples include the 11th-century Brihadeeswarar Temple, a vast Chola dynasty–era complex with a frescoed interior.
Thanjavur Maratha Palace is home to the centuries-old Saraswathi Mahal Library, with palm-leaf manuscripts, and Thanjavur Art Gallery, with bronze statues. Tamil University Museum displays coins, folk artifacts and musical instruments. Cholapuram is best known for the Gangaikondacholisvarar temple in Gangaikondacholapuram, the biggest temple constructed during the reign of Rajendra–I in Ariyalur region. Trichy also called Tiruchirappalli is an ancient city, and is a fine blend of tradition and modernity built around the Rock Fort. Apart from the Fort, there are several Temples dating back to the 1760s. Madurai cultural capital of Tamil Nadu and its skyline is dominated by the 14 colorful gopurams (gateway towers) of Meenakshi Amman Temple. Covered in bright carvings of Hindu gods, the Dravidian-style temple is a major pilgrimage site. Rameshwaram is one of the holiest places in India and is located on a beautiful island. Kanyakumari is surrounded by mountains and bordered by vibrant sea shores, lined with paddy fields and coconut trees. Trivandrum is a capital of Kerala, Kovalam is a quite popular for its calm and scenic beaches, Periyar National Park is considered as the most protected area for the elephants and the tigers, Munnar is a hill station and former resort for the British Raj elite, it's surrounded by rolling hills dotted with tea plantations established in the late 19th century. Alleppey also called Alappuzha offers sights of lush green villages, the tranquil backwaters and the cinematic beauty of the houseboats, and Cochin or Kochi is a bustling commercial port city with a trading history that dates back to at least 600 years.
---
Highlights of North India 14 Days Round Trip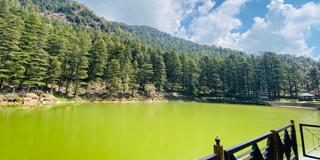 Each part of India tours let you find some of magnificent monuments and heritages like ancient elegant palaces, terrific temple, extraordinary havelis, garrisons, implausible forts, antique mansions, etc. There is no more picturesque destination on Earth. India tour packages include some of the major attractions of India like the capital of India, Delhi also known as the capital of Mughal Empires, the lake city of Udaipur, Taj mahal- one of the seven wonders of the world, pink city Jaipur, marine drive in Mumbai, a city of the eternal holiness Varanasi, enthralling temples of Khajuraho and other monuments.
---
Incredible Rajasthan 16 Days Round Trip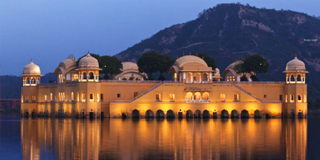 Rajasthan, being land of many legends, fiction of bravery and sacrifices; attracts the largest number of tourists in India. Rajasthan Tour itinerary take you to explore its magnificent monuments. Incredible Rajasthan Tour lets you know about vivacious and splendid past of this imperial state by visiting its timeless monuments. Each and every part of this tour lets you find some of magnificent monuments like unbeatable garrisons, extraordinary havelis, terrific temple, implausible forts, magnificent mansions, elegant palaces, etc.
---
Exotic Kerala 10 Days Round Trip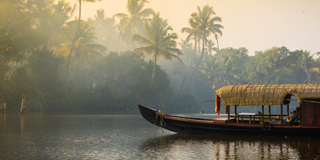 The Exotic Kerala, also known as God's own country, is endowed with a natural charm. Thousands of travellers take a tour of this state every year in search for mental peace, beaches, backwater cruises and Ayurvedic treatment. Kerala backwaters are one of the most thrilling tourist spots in South India. Backwaters are formed when the sea water amasses at the sea beach owing to the to-and-fro fluctuations of sea waves in the form of estuaries or lagoons. Kerala is a perfect destination for adventure, culture and relaxation. With its laid-back beach scene and gentle houseboat cruises along tropical backwaters, you'll soon see why National Geographic Traveller voted Kerala one of its ten Paradise Found.
---
Golden Triangle with Varanasi and Rishikesh 14 Days Round Trip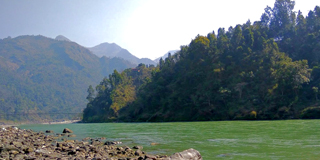 India is well known for its religions, unique art & culture, a glorious past and blend of tradition, crowded with temples and many more worth seeing places. A Golden Triangle Tour package will give you the golden opportunity to experience this spectacular and incredible journey of north India. Golden Triangle Varanasi tour presents an amalgamation of various art and cultures. India Holiday Mall's Golden Triangle Varanasi Tour lets you foresee all of these in a remarkable way. Delhi, Agra, Jaipur, Khajuraho & Varanasi are an amalgamation of past, present and future.
---
Highlights of Tamil Nadu Temple and Kerala 16 Days Round Trip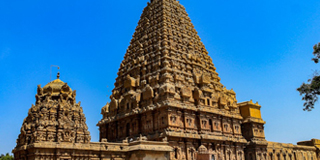 India is a vast country, where large number of the people keep faith in different religion. If we talk about South India where we can see many Hindu God's Temples from the ancient time. South India Temple Tour is collections of many ancient Temples in different part of Tamilnadu and Kerala state. Those Temples were built in great architectural style also famous for spiritual and divine powers. Tamil Nadu Temples Tours attract visitors from around the globe. Thousands of devotees visit to South India and perform their rituals in Hindu Temple.
---
Unique wildlife, fascinating culture and spectacular Moghul architecture 16 Days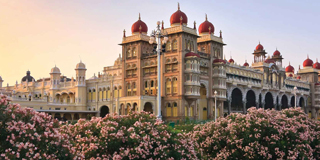 Northern India conjures up memorable and colourful images of turbans, saris, flavoursome curries and rickshaws. We visit the 'Pink City' of Jaipur, home to the wonderful former Maharaja's Palace and the splendid hilltop Amber Fort. Agra and the serene Taj Mahal are not to be missed and fully live up to expectations. An early morning boat ride through the mist along the ghats of Varanasi is probably the most sensory intoxicating excursion in India and is both fascinating and deeply moving – an experience only equalled by spotting a tiger in Ranthambore National Park.
---
Highlights of South India 20 Days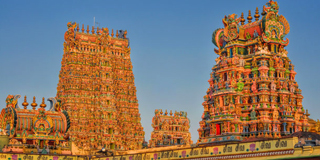 South India is home to ancient civilizations, bustling modern cities, mountains, forests, exotic wildlife, temples, beaches and backwaters. This tour takes in a variety of South India tourist's destinations while still giving you the chance to see local life up close and engage with the wonderfully warm and friendly people who call this land home.
---
OUR SERVICES
Accommodation.
Meals.
All Airports pick up and drop services with our office's representative.
Car/coach throughout the tour for all transfers, sightseeing, intercity travel.
All entrance fees, Monuments, forts and Palaces etc.
Local english speaking tour guide at the time of sightseeing and airport transfers.
Domestic Flight/trains.
---
All our independent itineraries are completely flexible and can be customised to your requirements.
If you would like more information please feel free to contact us: bhagirathitour@hotmail.com OR call: 0091 – 9719016952