Bhagirathi Tour & Travel India offers best Remote Year Experience, Remote Year work and Travel, Remote Year Vacation while working from your laptop. During your Remote year work and holiday in India we hand all the arrangements that include all kind of accommodation, transfers, transportation, excursions tours, local guides, and internet service. Remote Year experience brings together communities of interesting professionals, entrepreneurs, and freelancers from across the globe to spend a year working, traveling, and exploring the top 10 cities in India. Spending one month in each location, connect with local cultures and business ecosystems, forming lifelong, borderless personal and professional relationships along the way.
---
India's 10 Top Remote Year Destination
---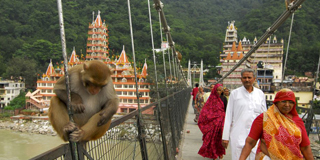 Rishikesh
Rishikesh is a small town in the northern state of Uttarakhand, India. Scenically located where the Ganges River comes down from the Himalayas. It's the ideal place to come if you want to reconnect with yourself, establish a healthy routine, learn a new skill, indulge in delicious and healthy food, or simply take a break from traveling. Rishikesh Surrounded by lush green forests and with the fast-flowing the crystal-clear Ganges crisscrossing this town, Rishikesh is indeed a place for perfect holidays and work. Rishikesh is also a popular name amongst health fanatics as it is believed to be the Yoga Capital of the world.


Goa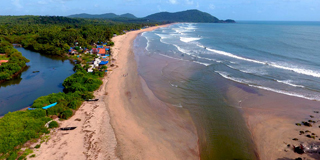 Goa is one of the smallest states in India and was until 1961 a Portuguese colony and to this day retains its distinctive laid-back Portuguese character. Situated on The Western Ghats on the Konkan Coast, this is the most famous beach resort in India for both domestic and international tourists alike.

Synonymous with the pleasure-seeking hippie culture, Goa has always offered a gentle Indian beach experience, hence its popularity as the end destination for many an Indian adventure. As the local motto says," Sossegade": "Take it easy." There is a distinctive character to the Goan landscape, thick with coconut palms, terracotta earth, and the ubiquitous Portuguese whitewashed churches that punctuate the tropical scene. Approximately two-dozen beaches span the Goan coast, where large expanses thronging with life give way to intimate coves and sleepy fishing villages.


Kerala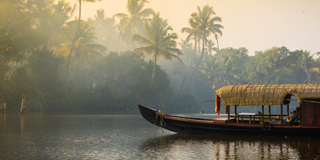 Kerala better known as Gods Own Country, a state on India's tropical Malabar Coast, has nearly 600km of Arabian Sea shoreline. It's known for its palm-lined beaches and backwaters, a network of canals. Inland are the Western Ghats, mountains whose slopes support tea, coffee and spice plantations as well as wildlife. National parks like Eravikulam and Periyar, plus Wayanad and other sanctuaries, are home to elephants, langur monkeys, and tigers.


Coorg often
Coorg often called the "Scotland of India" and the "Kashmir of Karnataka" Coorg justifies its name in each and every way. Not just beautiful natural settings but Coorg also boasts of a pleasant climate throughout the year. The average temperature of Coorg is between 20 to 25 degrees throughout the year.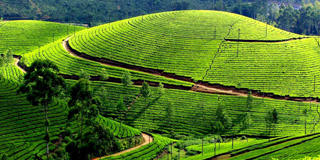 Coorg, located in The Western Ghats of the Sahyadri Mountains in South Western Karnataka presents ample of holidaying options catering to all kinds of tourists. From waterfalls to dense forests to rivers to adventurous trekking routes to caves to temples to forts to museums, Coorg has a wide range of options to keep its tourists entertained throughout their stay.

The exceptionally rich flora and fauna can be seen from the fact that Coorg has three wildlife sanctuaries namely Brahmagiri Wildlife Sanctuary, Talakaveri Wildlife Sanctuary and Pushpagiri Wildlife Sanctuary and one national park namely Nagarahole or Rajiv Gandhi National Park. This adds on greatly to the Coorg.

Coorg has been one of the flourishing spot for tourism because of its rich culture, captivating natural beauty and good location. There are umpteen places for sightseeing as well such as Raja seat, Madikeri fort, Omkareshwar temple, Gadduge, Abbey falls, Dubare Elephant Camp, Bylakuppe Tibetan Settlement and Golden Temple, Nisaragadham, Talacauvery, Bhagamandala.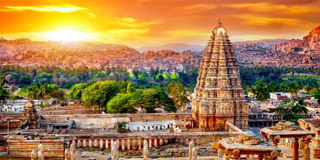 Hampi
Hampi is an ancient village in the south Indian state of Karnataka. It's dotted with numerous ruined temple complexes from the Vijayanagara Empire. On the south bank of the River Tungabhadra is the 7th-century Hindu Virupaksha Temple, near the revived Hampi Bazaar. A carved stone chariot stands in front of the huge Vittala Temple site. Southeast of Hampi, Daroji Bear Sanctuary is home to the Indian sloth bear.

Pondicherry
Pondicherry (or Puducherry), a French colonial settlement in India until 1954, is now a Union Territory town bounded by the southeastern Tamil Nadu state. Its French legacy is preserved in its French Quarter, with tree-lined streets, mustard-colored colonial villas, and chic boutiques. A seaside promenade runs along the Bay of Bengal and passes several statues, including a 4m-high Gandhi Memorial.

Dharamshala
Dharamshala surrounded by cedar forests on the edge of the Himalayas, this hillside city is home to the Dalai Lama and the Tibetan government-in-exile. The Thekchen Chöling Temple Complex is a spiritual center for Tibetan Buddhism, while the Library of Tibetan Works and Archives houses thousands of precious manuscripts.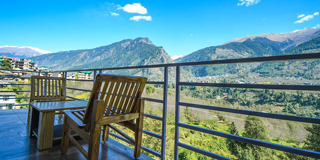 Manali
Manali is a popular hill station located in the Indian state of Himachal Pradesh. The hill town sits at an average altitude of 2,050 meters above sea level in the Beas River Valley at the northern end of the Kullu District. Manali's popularity as a hill station rose due to the rise of militant incidences in Kashmir as an alternative hill town retreat. In ancient times, Manali was inhabited by nomadic hunters and shepherds who came here from the Kangra Valley. After The British occupation of India, Manali was known for its apple, plum, and pear orchards. Being located in the picturesque Kullu Valley, Manali today is one of the most visited hill stations in India and also lies at the beginning of an ancient trade route that transverses from Ladakh to Karakoram Pass to the Tarim Basin in China. Today, it is a bustling hill town that derives most of its economy from tourism and provides some of the most spectacular views of the Dhauladhar and PirPanjal ranges of the western Himalayas, Skiing and trekking spots.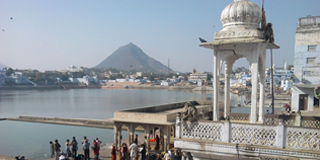 Pushkar
Pushkar is a town bordering the Thar Desert, in the northeastern Indian state of Rajasthan. It's set on Pushkar Lake, a sacred Hindu site with 52 ghats (stone staircases) where pilgrims bathe. The town has hundreds of temples, including 14th-century Jagatpita Brahma Mandir, dedicated to the god of creation, which has a distinctive red spire and walls inlaid with pilgrims' silver coins

Jodhpur
Jodhpur is a city in the Thar Desert of the northwest Indian state of Rajasthan. Its 15th-century Mehrangarh Fort is a former palace that's now a museum, displaying weapons, paintings and elaborate royal palanquins (sedan chairs). Set on on a rocky outcrop, the fort overlooks the walled city, where many buildings are painted the city's iconic shade of blue.
---
All our independent itineraries are completely flexible and can be customised to your requirements.
If you would like more information please feel free to contact us: bhagirathitour@hotmail.com OR call: 0091 – 9719016952