Experience 3 days sightseeing tour of Rishikesh with a local tour guide because this is the easiest way to see all the city's top sights like Beatles Ashram, Sivananda Ashram, Triveni Ghat, sacred Bharat Mandir, Lakshman Jhula Bridge, Ram Jhula Bridge, Swarg Ashram, Geeta Bhawan, food experience at Rajasthani Sweets Mishthan Bhandar in old Rishikesh market, and Participate in the traditional Aarti Ceremony on the bank of Ganga River during sunset.

Travel to India and visit Rishikesh is one of the ancient and important Hindu pilgrimage sites in north India where the River Ganges exits the Himalayan foothills. Rishikesh tour offers a great experience, explore ancient temples, ashrams, heritage sites, culture & nature walks, enjoy Ganga Aarti during sunset on the bank of Ganga and taste of Indian cuisine.

Destination: Delhi – Rishikesh – Haridwar – Dehradun – Kunjapuri hiking – Triveni Ghat – Har ki Pedi – Divine life society - Beatles Ashram
---
TOUR ITINERARY
---
Day 01: Drive Delhi – Haridwar - Rishikesh (230 km / 6 hours)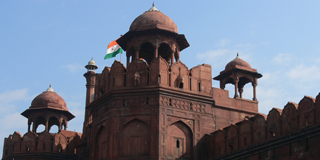 After breakfast we drive through Haridwar to Rishikesh . Make in Haridwar drive a short stop and go to the Ganges and visit the ashram of Ma Anandamayi in nearby Kankhal and remain there for a while in Ashram. Haridwar is the place where the holy river Ganga leaves the mountains and flows into the plane. In Hinduism, Haridwar is a famous shrine and is considered one of the seven sacred sites on the Ganges. Every 12 years can be found here on the banks of the sacred for Hindus river Ganges a Kumbh Mela held, is expected to attract millions of pilgrims. Main destination of pilgrims is the Hari-ki-Pauri. Above Haridwar the Siwalik hill rises to the temple of Manasa Devi, reached by a funicular. On the Leel Parbat hill on the opposite side of the river, the temple of Chandi Devi. Is about 20 km from Haridwar upriver lies the pilgrimage Rishikesh, which is famous for its ashrams and temples. He became famous as the Beatles in the sixties with Maharishi Mahesh Yogi. In Rishikesh prevails not only alcohol prohibition, as there are no eggs and no meat - strictly vegetarian. What at solch' a "holy city" of the Hindus is also preset. Arrive check in Hotel. Overnight enjoy your stay in Rishikesh.

Day 02: Exploring Rishikesh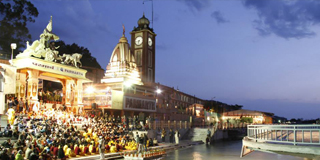 Situated at the foot of the Himalayas Rishikesh is a famous pilgrim town. By Rishikesh flows the Ganges, which offers here not only by mythological significance as 'holy river', but also by clear water and scenic beauty. This area is also the origin of the Ganges, the leaves from here the Himalayas, to flow through the plains of northern India. Rishikesh is also the starting point to the sacred places in the Garhwal Mountains: Badrinath , Kedarnath, Yamunotri , Gangotri and Gaumukh , the source of the Ganges. In Rishikesh there are a number of temples and ashrams, both historical and built in recent times. The city annually attracts thousands of pilgrims and tourists both from India and from western countries. It houses several yoga centers, which look back partly on a long tradition. Rishikesh therefore has the reputation of being the "yoga capital" of the world to be. Hindus believe that meditation in Rishikesh, as a dip in the holy river Ganges, closer to salvation (moksha) leads. Local attractions include the Triveni Ghat and Bharat Mandir , the oldest temple of the city. In the evening ceremonies at the banks of the Ganges is an experience for life.

Morning short city tour of approx. 2 hours with as visiting the Bharat Mandir and another temples, Ashrams and in Afternoon visit the Sivananda Ashram with Ganga Aarti on the Bank of Ganga River during Sunset.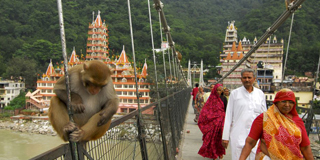 Day 03: Exploring Rishikesh:
Guide Tour in Rishikesh and visit Temples, Ashrams, Experience Yoga Mediation in caves, hills in Rishikesh.

Day 04: Rishikesh to Delhi
Driving 230 Kms 0 7 Hrs via Haridwra Sightseeing tours.
---
All our independent itineraries are completely flexible and can be customised to your requirements.
If you would like more information please feel free to contact us: bhagirathitour@hotmail.com OR call: 0091 – 9719016952