If you are planning for the wildlife Sanctuaries trip to Uttarakhand, India then you came to the right place. We offer top ten wildlife sanctuaries tour through Jim Corbett National Park Wildlife Sanctuaries, Gangotri National Park Wildlife Sanctuaries, Nelong Valley Wildlife Sanctuaries, Binsar Wildlife Sanctuary, Rajaji national park Wildlife Sanctuaries and many more. Find our top 10 guided wildlife Sanctuaries trip to Uttarakhand which includes cultural and heritage sites, villages, forts, palaces, and experience Indian food and many other experiences

Destination: Uttarakhand
---
TOUR ITINERARY
---
Add on tour package Jim Corbett National Park in Uttarakhand, India (02 Night & 02 days from Delhi to Delhi)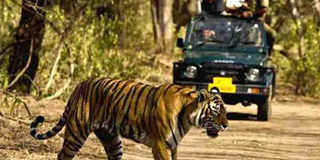 Jim Corbett National Park is located in Nainital district of Uttarakhand and home to the endangered Bengal tiger. The park houses 50 plus species of mammals and offers beautiful natural landscapes, grasslands, riverine belts and rolling hills of sub Himalaya.

Add on tour package in Ranthambore National Park in Rajasthan, India
Ranthambore is the most popular national park in northern India, known for its population of Bengal tigers where wild animals are found in jungle habitat and Tigers can be easily spotted from a distance on the road, lake side and around hills.

Add on tour package for Rajaji National Park, Uttarakhand, India 02 Night & 02 days from Delhi to Delhi)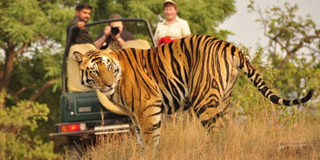 Rajaji National Park at the foothills of the Himalayas in Uttarakhand is nestled between the plains and Shivalik ranges. The park and its dense green jungles are most renowned for wild Indian elephants, King cobra, hog deer, Himalayan goral and mountain goat.

Add on tour package in Valley Of Flowers National Park, Uttarakhand, India
Valley of Flowers National Park in Chamoli district of Uttarakhand is known for its gentle landscape, meadows of flowers and home to rare and endangered animals such as Himalayan brown bear, Asiatic black bear, Yellow throated marten, red fox and Himalayan monal pheasant.

Add on tour package for Gangotri National Park or Source of Ganges National Park in Uttarakhand, India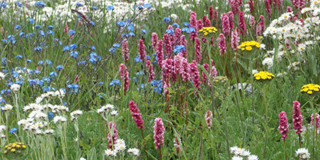 Gangotri National Park is a national park located in Uttarkashi District Garhwal range Uttarakhand, India. The size of this national park is about 2,390 square km. It was third largest National park of India

Add on tour package for Satpura National Park in Haryana, India
Sultanpur National Park was known as Sultanpur Bird Sanctuary, located 50 km from Delhi in Haryana and famous for list of migratory bird species such as northern pintail,Eurasian wigeon, bluethroat and northern shoveller.
---
All our independent itineraries are completely flexible and can be customised to your requirements.
If you would like more information please feel free to contact us: bhagirathitour@hotmail.com OR call: 0091 – 9719016952